History of FloofyArts:
FloofyArts is a mother-daughter business that was created in 2014 to sell our Disney-inspired Paintings. After about a year of painting, Chloe brought up the idea to Kim about doing Full Floral Ears because Disney didn't sell Floral Ears and the ears they did sell were uncomfortable. After a few months of creating full florals, FloofyArts expanded to making Fabric ears. 
On a trip to the craft store, we saw these vines and thought how perfect these would be for a 
pair
 of ears. Next thing you know we are 
designing
 Vine ears. After a month or so of debating, we decided we wanted to add wire ears to our shop. 
FloofyArts was created as a way to share our creations and our love for Disney around the world. We wanted to create a product that would add extra magic to your trip, that is comfortable to wear all day, and a product that is stylish.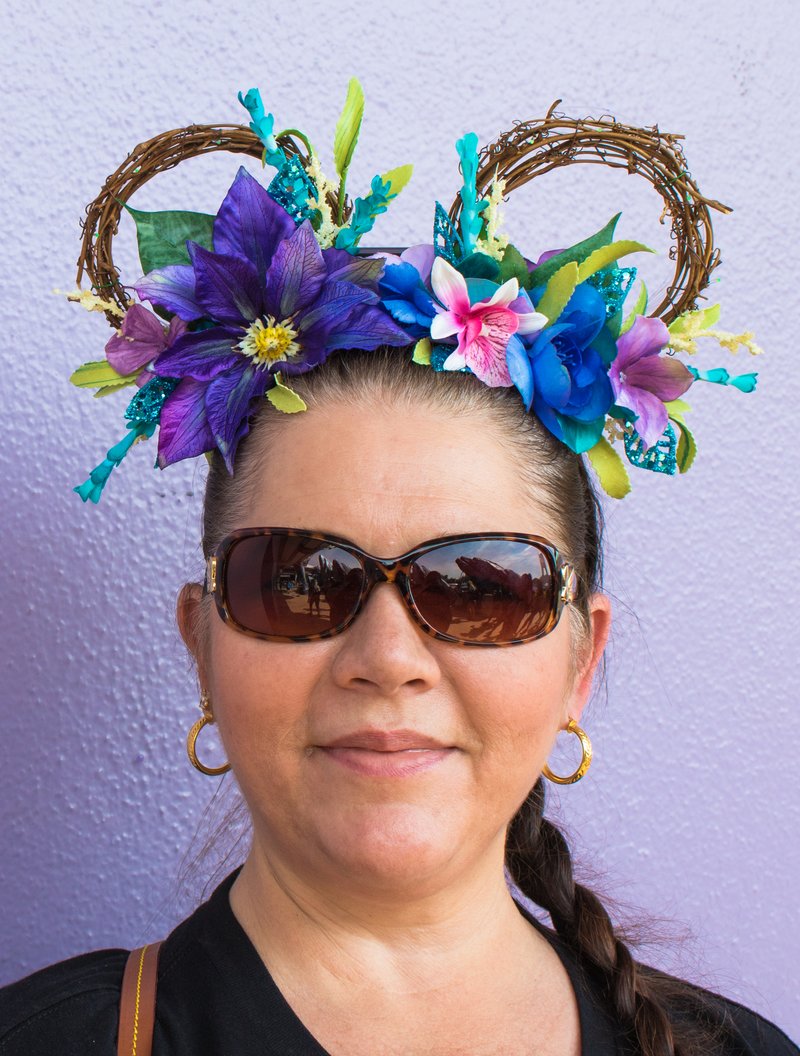 When Kim graduated High School she decided to work at her Nana's Floral Shop in Louisiana. After twenty years of being a florist, she left the job and became a stay-at-home mom of 2. Being a stay-at-home mom, she encouraged Brad and Chloe to use their creative side. After being home for a few months, she decided to create an online store called Rosesrkim. Selling mainly wedding bouquets and flower decor has given her a lot of experience when dealing with flowers. If you pointed to a flower somewhere, 99% of the time she knows what it is. 
What is your favorite park?
Kim - Magic Kingdom
Chloe - Animal Kingdom
Kim - Chef Mickey's 
Chloe - Ohana's, Be Our Guest, or Tusker House
Top 5 Favorite Disney Movies?
Kim - The Nightmare Before Christmas, The Lion King, The Little Mermaid, Moana, and Tarzan
Chloe - Tangled, Atlantis, Oliver and Company, The Lion King, and Moana
***This was the hardest question ever***
Kim - Ice Cream 
Chloe - Dole Whips!